skip to content
Indian River Lagoon and Coconut Point
Environmental Health
 

Fax

772-794-7447
 

Mailing Address

1900 27th Street 

Vero Beach, FL 32960 

 
Indian River Lagoon
Along Florida's east coast between the barrier islands exists the Indian River Lagoon. This shallow estuary where salt water from the Atlantic Ocean blends with freshwater from the land and tributaries, is where Indian River County got its name. Today, the Indian River Lagoon in Indian River County suffers the same problems found throughout the entire Lagoon. Florida Department of Health in Indian River County has partnered with St. John's River Water Management District and the National Estuary Program since 1989 to provide water quality monitoring and data allowing for key decisions on water quality and improvement. For more information, visit the St. Johns River Water Management District It's Your Lagoon webpage.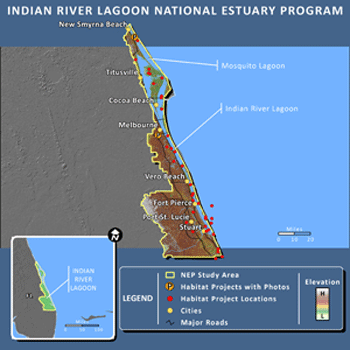 Coconut Point

This atmospheric pollution data is very important in determining the rate that pollutants enter the Lagoon. This information assists in making key management decisions particularly when investigating the reasons for biological catastrophe of the super algae bloom of 2011. Information on the superbloom of 2011 can be found at the St. Johns River Water Management District 2011 superbloom webpage.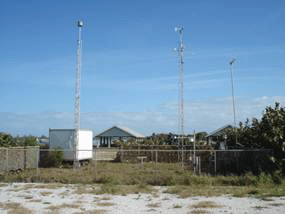 Monitoring results are maintained on the Storet Public Access (SPA) website through the Florida Department of Environmental Protection. Visit the Environmental Protection Agency webpage on atmospheric polution for more information.