skip to content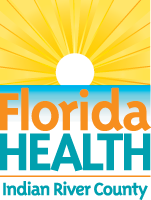 It's a New Day in Public Health.
The Florida Department of Health works to protect, promote & improve the health of all people in Florida through integrated state, county, & community efforts.
skip to content
Adult and Childhood Immunizations
Immunizations Contact Information
 

Mailing Address

Adult Immunizations 

Ph: 772-794-7425 

Childhood Immunizations 

Ph: 772-794-7415 
Immunizations 
Shots may hurt a little...but the disease they can prevent can hurt a lot more.  Immunization shots, or vaccinations, are essential.  They protect against things like influenza, measles, mumps, rubella, hepatitis B, polio, diphtheria, tetanus and pertussis (whooping cough).  Immunizations are important for adults as well as for children. Here's why:
Your immune system helps your body fight germs by producing substances to combat them.  Once it does, the immune system "remembers" the germ and can fight it again.  Vaccines contain germs that have been killed or weakened.  When given to a healthy person, the vaccine triggers the immune system to respond and thus, build immunity.
Before vaccines, people became immune only by actually getting a disease and surviving it.  Immunizations are an easier and less risky way to become immune.
- excerpt from the National Institute of Allergy and Infectious Diseases website

FLU INFORMATION
Each year, a seasonal flu vaccine is routinely distributed to protect against the three flu viruses that are expected to be most common that year. 
Due to the wide availability of flu vaccine in Indian River County, the health department is no longer offering flu shots to the general public.  If you are a patient of the health department, please call the clinic for information on getting your flu shot.  If you are not a patient of the health department, please contact your health care provider for information on getting a flu shot.
Those who should get vaccinated for the flu include:
Everyone 6 months of age and older, including  anyone who received the 2009 H1N1 vaccine  and anyone who got sick with H1N1
Vaccination of high risk persons is especially important to decrease their risk of having severe flu illness.  High risk persons include:  

People who care for children younger than 6 months of age, because children less than 6 months are too young to receive a flu vaccination and, therefore, are at high risk of having serious flu illness if they get the virus from someone close to them.
Young children 6 months and older, pregnant women, people with chronic health conditions like asthma, diabetes or heart or lung disease, and people 65 years and older.
Vaccination is also important for health care workers and other people who live with or care for high risk people to keep them from spreading the virus to those who are high risk.
As always, you can also help prevent the spread of the flu virus by:
Always practicing good hygiene habits, such as washing your hands often with soap and water or using an alcohol-based hand sanitizer
Avoid touching your eyes, nose or mouth as these are ways viruses can enter your body
Sneezing or coughing into a tissue or your sleeve
Staying home when sick and keeping sick children home from school
And remember, while it is important to get your flu shot to prevent you from getting sick, it is also important to get your flu shot to prevent others getting sick from you.  Be flu smart, do your part.  For more information about the flu virus and vaccine, visit the CDC Influenza webpage.
SCHOOL AND CHILDHOOD IMMUNIZATIONS
Florida Department of Health in Indian River County provides childhood immunizations for residents of Indian River County. Immunizations are given to protect your child from disease. Florida law now requires all children entering a public or private school to be immunized with the following vaccines to protect against childhood dreaded diseases:
DtaP Vaccine (Diphtheria, Tetanus, Pertussis (whooping cough)
IPV Vaccine (Inactivated Polio)
HIB Vaccine (Haemophilus Influenza Type B)
Hepatitis B Vaccine
MMR Vaccine (Measles, Mumps, Rubella)
Varivax Vaccine (Chicken pox)
Td Vaccine (Tetanus, diphtheria)
Tdap Vaccine (Tetanus Diphtheria, Acellular Pertusis)
Prevnar Vaccine (Pneumococcal Conjugate)
In addition, we also offer the following vaccines:
Menactra Vaccine (Meningococcal)
Hepatitis A
Seasonal Influenza
Human Papilloma Virus (HPV)
Rotavirus
Note: Please contact the clinic at 772-794-7415 to confirm current availability of vaccines.
CDC Recommended Immunization Schedules for Children and Adults webpage
FDOH Immunization Guidelines for Florida Schools, Childcare Facilities, and Family Daycares webpage
School Immunizations
Free school immunizations are available for the new school year to qualified children. The Florida Department of Health in Indian River County offers free vaccines for children ages 2 months through 18 years who qualify for the Vaccines for Children (VFC) Program.  Immunizations are required for children entering kindergarten and seventh grade, as well as high school students entering college, which requires certain vaccinations for college entry and dorm living.  Please call the clinic at 772-794-7415 for information on obtaining immunizations for school.  When bringing your child in for immunizations, please bring their immunization record if they have never received immunizations at the Health Department or Gifford Health Center.  
For more information about childhood immunizations for parents, patients and providers, visit the Florida Department of Health Bureau of Immunization's immunization information webpage.

FOREIGN TRAVEL VACCINATIONS
The Florida Department of Health in Indian River County no longer provides travel vaccinations.
For a search of travel medicine clinics, visit the Center's for Disease Control's Find a Clinic web page.
For current travel health notices, visit the CDC's Travel Health Notices web page and for complete information on travel and your health, visit the CDC's Traveler's Health web page or the World Health Organization Travel and Health web page. 
Remember, BE WISE, Immunize!

 *Note: This page contains materials in the Portable Document Format (PDF).  The free Adobe Acrobat Reader may be required to view these files.