skip to content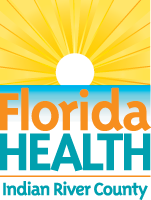 It's a New Day in Public Health.
The Florida Department of Health works to protect, promote & improve the health of all people in Florida through integrated state, county, & community efforts.
skip to content
Eligibility
Florida Department of Health in Indian River County
 

Mailing Address

1900 27th Street 

Vero Beach, FL 32960 

________________ 

TTY users can contact us through Florida Relay by dialing 711 or one of the other Relay Toll Free numbers. 
Eligibility for Reduced Medical Fees 
What is eligibility?
The Florida Department of Health in Indian River County (DOH-Indian River) strives to help fill the need for affordable, quality health care to residents in Indian River County by providing medical services to the uninsured and underinsured. DOH-Indian River only sees Indian River County residents for primary care services, as well as dental, unless the client is assigned through Medicaid to our health department. As required by law, no client will be refused services for communicable diseases (STDs, TB, HIV, etc.) family planning services and childhood immunizations.
Fees we charge and collect are used to continue to provide care to you and your family.  Some of the medical services are at no cost, and many medical services (not including dental) that have a fee are eligible for reduced rates on a set sliding fee scale, which is a system of charging fees for services based on your ability to pay. Our staff determine whether a patient is eligible or qualifies for reduced rates on a sliding fee scale. Eligibility expires every 12 months from the date it was determined and needs to be re-determined before the expiration date. To qualify for the sliding fee scale, we require proof of:
If you choose to have your eligibility determined, our staff will assist you with the eligibility determination process, including what information we need from you. You can email your eligibility documentation to HDInfo@flhealth.gov if you prefer and our staff will review your documentation for approval.

If you choose not to have your eligibility determined (waived eligibility), you will be responsible for paying the full fee for any medical service you receive that has a fee associated, including fees not covered by insurance.
Eligibility for new patients
Bring your photo ID, two proofs of residency and proof of income to your first appointment. This will determine your placement on the sliding fee scale, if eligible. If your income or residence changes, please notify staff on your next visit to update your information and re-determine your eligibility.
Eligibility for existing patients
If you are already receiving reduced medical fees on a sliding fee scale, you will need to have your eligibility re-determined before the end of the 12 months to determine if you are still eligible. If you don't meet the eligibility requirements, or if you don't provide the necessary information before your re-determination date expires, your eligibility will end and you will then be responsible for paying 100% of any medical fees charged, including any amount insurance does not cover. While eligibility is re-determined every 12 months, you should contact us anytime your information changes.
Eligibility for dental services
Our dental services are limited to Indian River County residents. Proof of photo ID and residency requirements as noted below.  Some Medicaid is accepted.
What if I don't want to go through the eligibility process for reduced medical fees?
You can choose not to have your eligibility determined, in which case your eligibility will be waived and you will be responsible for paying the full fee for any medical services you receive that has a fee associated, including any fees not covered by insurance.
Some fees for medical services may depend on specific individual situations or are not offered on the sliding fee scale. These services include:
family planning/birth control/contraceptives (fee varies)
childhood immunizations for ages 2 months through age 18 (free if eligible through the Centers for Disease Control's (CDC) Vaccines for Children program)
travel immunizations (full fee for service expected at time of service)
adult immunizations, if you are only here for this service (full fee for service)
school/work physicals (fee varies)
sexually transmitted disease (STD) testing, treatment and counseling (fee varies)
tuberculosis (TB)/communicable disease control (fee varies)
Acceptable proof of photo identification (1 photo identification from the list below is required):
any official local, state or federal government or military issued identification with photo. For example:
driver's license
government identification
valid passport (US or non-US)
valid work identification
valid school identification

Acceptable proof of Indian River County residency (Two items from the list below with your name and address listed is required. One must be within 60 days and one must be within 6 and 12 months of current date.) 
any official valid local, state or federal government or military issued document
a bill with your name and address listed from any of the following sources:
electric bill
water bill
gas bill
cable or satellite bill
medical bill
pest control bill
home phone bill
cellular phone bill
credit card statement
insurance statement
pay stub
housing or mortgage agreement
rental agreement or lease with landlord's name, address, phone number listed
rental receipt with landlord's name, address, phone number listed
prior year property tax receipt or current year's property tax bill
W2 form for previous year
unemployment document
vehicle registration for current year
county school record/registration certificate showing current enrollment in school
for incarcerated individuals, residency will be established by residency immediately prior to incarceration
homeless individuals must bring in one of the following:

homeless declaration signed by homeless agency personnel
law enforcement booking sheet
declaration letter from family or friend
letter of support (contact staff for further information)

Acceptable proof of household income (any statements you bring in from the below list must be from the 2 months before the date your eligibility is determined or re-determined):

Note: Household income is the gross income (income before taxes and fees are taken out) for anyone living in the household (household members) where there is a legal relationship (related by blood, marriage, law, conception, or a foster child). Those not considered household members are: another family other than yours, that lives in the same has you live in; Any single adult over 18 living with relatives is considered to be a separate family, unless the adult is a member of a separate economic unit)

Wages and Salary:

Pay stubs – last 8 weeks
Letter from employer(s) on company letterhead signed and dated by your employer (with their name/address/phone #) showing gross earnings
1040 ES quarterly tax form (dated within 90 days from eligibility determination)
1040 form or W-2 form for the past year
Gross income from self-employment
Most recent income tax return
Self-declaration of income (Contact Eligibility staff for information and form)
Unearned Monthly Income:

Social security and disability benefits
Public assistance or welfare payments
Unemployment compensation
Spousal support (alimony) received
Worker's compensation for lost income
Court ordered child support received or paid
Other Unearned Income (figured monthly):

Veterans and military allotments
Retirement and pension benefits
Insurance, annuity, estate or trust income
Private loans that recur
Dividends or interest on savings, stocks/bonds
New rental income and royalties
Contributions
Savings, investments, trust accounts and other resources readily available to the household
Letter of Financial Support (contact Eligibility staff for more information and form)

Expenses (figured monthly):
court ordered child support
child or day care expenses
How can I get a copy of the eligibility forms to complete?
Please contact our clinic at 772-794-7425 for information about eligibility forms.
How do I apply for Medicaid?
You can apply for Medicaid by contacting the Department of Children and Families at 1-866-762-2237.