skip to content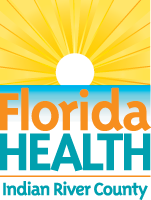 It's a New Day in Public Health.
The Florida Department of Health works to protect, promote & improve the health of all people in Florida through integrated state, county, & community efforts.
skip to content
Dental Clinic
Dental Contact Information
 

Fax

772-794-7427
 

Mailing Address

1900 27th Street 

Vero Beach, FL 32960 

 
Dental Clinic 
IMPORTANT NOTICE!
Effective August 15, 2019, Florida Department of Health in Indian River County will no longer be providing primary care or dental services for children or adults. The We Care program will remain at Gifford Health Center. Treasure Coast Community Health will be the new provider in Gifford Health Center.
The following public health services will remain at the main health department site located at 1900 27th Street in Vero Beach:
Family planning/birth control
HIV/AIDS primary care and services
Communicable disease services
Sexually transmitted disease (STD) services
Immunizations
School health services
WIC nutrition program
Office of Vital Statistics (birth and death certificates)
Environmental health services
Community health improvement and outreach
Public health preparedness and response
County Human Services assistance program
If you have health insurance, please contact your insurance company to find another primary care provider. There are low-cost providers in the county for primary care and dental care and financial assistance for health care services is provided by the Indian River County Hospital District for those who qualify. For more information about the hospital district's financial assistance program, please call 772-770-0935. If you do not have a provider, you can contact the Indian River County Medical Society for information about other health care providers in Indian River County at 772-562-0123 or visit their website at https://ircms.org .
DENTAL CLINIC:
HOURS: Monday through Wednesday, our doors open at 8:00am to 12:00pm and 1:00pm to 4:30pm (our clinics close from 12:00pm to 1:00pm daily for lunch)
The Florida Department of Health in Indian River County's Dental Clinic is committed to providing access to quality and affordable dental health care to residents of Indian River County regardless of income level or age.  Early childhood dental check-ups are essential to helping prevent unnecessary pain and suffering later in life, that's why it's important to follow proper oral hygiene practices and get regular dental check-ups to help avoid problems in the future.  We have a staff of caring licensed dentists, as well as other professional dental support staff ready to take care of you and your family's dental needs.

In collaboration with the Indian River County Hospital District and several community agencies, the health department's dental clinic strives to:
Improve one's dental and physical health, as well as their self-esteem and smile, with properly cared for teeth from childhood to adulthood
Eliminate unnecessary dental pain and suffering caused by untreated dental caries
Promote the benefit of good oral health for children and adults through example, teaching, and positive reinforcement.
We offer a wide range of dental services for children ages 2 and up, including:
Bilingual Childhood Outreach Program  
Examination and X-rays  
Tooth Colored Fillings  
Oral Hygiene Instruction  
Topical Fluoride Application  
Pulpotomies (children only)
Prophylaxis (tooth polishing)  
Scaling and Root Planing (deep cleaning)  
Extractions: Deciduous and Permanent Teeth  
Pit and Fissure Sealants  
Referrals to Specialty Care  
Palliative Emergency Treatment

APPOINTMENTS
Appointments can be made by calling the dental clinic at 772-794-7435, Monday through Wednesday, 8:00am to noon and 1:00pm to 4:30pm.  If you need to cancel an appointment, please notify the clinic of the cancellation at least 24 hours before to the scheduled appointment time.  Appointments that are cancelled with less than a 24 hour notice will be considered a missed appointment.

EMERGENCY WALK-IN SERVICES
Persons in need of emergency dental care can register for Dental walk-in services between 8:00am and 8:30am on TUESDAYS AND WEDNESDAYS only. Please call to verify emergency walk-in days and times.
Guidelines for Emergency Care
Walk-in patients who sign in later than 8:30am will not be considered for an appointment that day.
Children 10 years old and under receive priority care over all other patients.
Patients who are 11 years old and up will be chosen by lottery to fill available time slots depending on doctor availability; it is not first come, first served.
Patients must be a resident of Indian River County (exception: children up to age 20 on Medicaid can be from any county).
Patients must have a dental disease or condition that requires immediate treatment, such as:

Dental Abscess
Dental Trauma
Broken Tooth
Oral Soft Tissue Injury
Suspected Infection
Pain or Discomfort
Post-op Complication
Extractions
Please note that any outstanding dental balances must be paid prior to receiving emergency services.
All patients who have been chosen by lottery will be seen as quickly as possible. However, due to children 10 years and under having priority care and other circumstances, please be advised that there could be a long waiting time in receiving emergency services.  
FEES FOR DENTAL SERVICES 
Dental services are available to Indian River County residents regardless of income or age. Due to limited funding and the high cost of the dental program, services are not offered on a sliding fee scale, but are listed at reduced fee rates. Clients may apply for indigent care program for financial assistance. All outstanding balances owed for dental services must be paid in full before receiving any further dental services. Only dental emergencies can be self-pay. Dental emergency visits must be pre-paid before services are provided. Must be a resident of Indian River County to be seen in Dental unless assigned to us by Medicaid.
ACCEPTED FORMS OF PAYMENT
Cash or personal check
Most major credit cards
We are Medicaid providers for DentaQuest, Envolve, and Argus. Please verify first with your dental health plan to find out what dental provider you are authorized to go to before scheduling an appointment.
We accept patients with dental HMOs that we are a provider for
REGISTRATION AND INFORMATION 
When registering, please bring the information listed below with you:
Photo ID
Driver's license or other ID listing home address,
Social security card (including all dependent children in the family),
Most recent paycheck stub, and
Any insurance/Medicare/Medicaid cards

For complete information about our dental services, please call 772-794-7435.

*Note:  This page contains materials in the Portable Document Format (PDF). The free Adobe Acrobat Reader may be required to view these files.