skip to content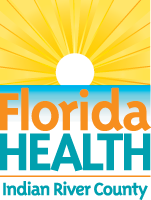 It's a New Day in Public Health.
The Florida Department of Health works to protect, promote & improve the health of all people in Florida through integrated state, county, & community efforts.
skip to content
National Breastfeeding Month
July 31, 2015
FOR IMMEDIATE RELEASE
July 30, 2015
Contact: Stacy Brock
(772) 794-7479
PROMOTING BREASTFEEDING ACCESS FOR WORKING MOMS FOCUS OF MONTH-LONG CAMPAIGN

INDIAN RIVER COUNTY, FL — This August, the Florida Department of Health in Indian River is celebrating National Breastfeeding Awareness Month. With Women, Infants, and Children (WIC) breastfeeding promotions and activities, Indian River County is working to promote breastfeeding as a vital health activity and encourage breastfeeding-friendly hospitals, retail stores, childcare facilities, government buildings, and communities.

"The WIC program in Indian River County supports and encourages our community's breastfeeding mothers and their babies", Miranda Hawker, Florida Department of Health in Indian River Administrator said, " Breastfeeding is so important to the health and development of mother and child."
According to the Centers for Disease Control and Prevention, mothers who breastfeed their children are at a healthier weight on average than those who do not. They also have a lower risk of developing Type 2 diabetes, breast and ovarian cancer. Children who are breastfed have a lower risk for developing respiratory and gastrointestinal infections, asthma, obesity, Type 2 diabetes and SIDS (sudden infant death syndrome).
The "Unity in the Community" event on August 1st from 10:00AM to 2:00PM located at Gifford Aquatic Center, 4895 43rd Avenue, Vero Beach will have brochures with breastfeeding information available.
 "The Global Big Latch On" for Indian River County is August 1st at 10:00AM located at the Fountains at 2 Royal Palm Pointe, Vero Beach. This is a worldwide event to encourage and raise awareness for breastfeeding, where groups of breastfeeding women coming together at a registered location around the world latch on their child at a set time.
The Florida Department of Health in Indian River WIC Breastfeeding Peer Counseling Program is being recognized by the USDA's Southeast Regional Office of Food and Nutrition Service in a webinar on August 5th to pay tribute to local WIC agencies that took the time to highlight their breastfeeding efforts by submitting an application for the Loving Support Award of Excellence.
The La Leche League Breastfeeding Support Group will meet on August 19th at 10:00AM. at the health department's auditorium, located at 1900 27th Street, Vero Beach. La Leche League is a support group open to the public, including health department staff, and promotes the health benefits of breastfeeding for mom and baby.
"Making it Work" event on August 25th from 5:30PM to 7:00PM located at Indian River Medical Center, 1000 36th Street, Vero Beach, will promote breastfeeding while working.
To reach the goal of exclusive breastfeeding for at least six months, mothers need supportive maternity leave policies, flexible work hours, infant and child-care at or near the workplace, and private facilities for expressing and storing breastmilk. It takes time and practice to learn how to breastfeed, both for mother and baby, and to establish a good milk supply. 
For more information on the Florida Breastfeeding Coalition's Quality Maternity Care Initiative, visit: http://flbreastfeeding.org/hospital.htm.
###
Healthiest Weight Florida is a public-private collaboration bringing together state agencies, nonprofit organizations, businesses and entire communities to help Florida's children and adults make consistent, informed choices about healthy eating and active living. To learn more about how to be active and make nutritious food choices visit www.healthiestweightflorida.com.
The department works to protect, promote and improve the health of all people in Florida through integrated state, county and community efforts. Follow us on Twitter at @HealthyFla and on Facebook. For more information about the Florida Department of Health please visit www.floridahealth.gov.
For Media Inquiries